Art exhibitions
---
Supporting Museums outside Japan
---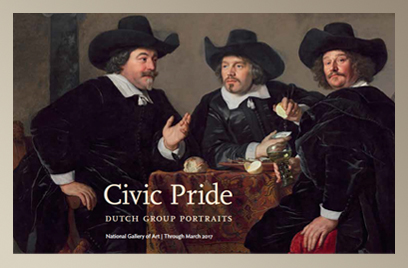 Civic Pride: Group Portraits from Amsterdam
---
National Gallery of Art, Washington
March 10, 2012 ? March 11, 2017
Two large-scale group portraits from the Dutch Golden Age, on long-term loan from the Rijksmuseum and the Amsterdam Museum, provide an extraordinary opportunity for visitors to enjoy a type of Dutch painting rarely seen outside the Netherlands. In these imposing works, two of Amsterdam's most important portraitists from the mid-17th century, Govert Flinck (1615?1660) and Bartholomeus van der Helst (1613?1670), have immortalized the civic pride of the men who governed the Kloveniersdoelen, the building where one of Amsterdam's three militia companies held its meetings. The two works, both titled Governors of the Kloveniersdoelen, were painted 13 years apart. Flinck (in 1642) and Van der Helst (in 1655) created comparable yet distinct interpretations of the shared sense of duty and personal interactions of two different generations of governors.
(From the website)
http://www.nga.gov/content/ngaweb/exhibitions/2012/civic_pride.html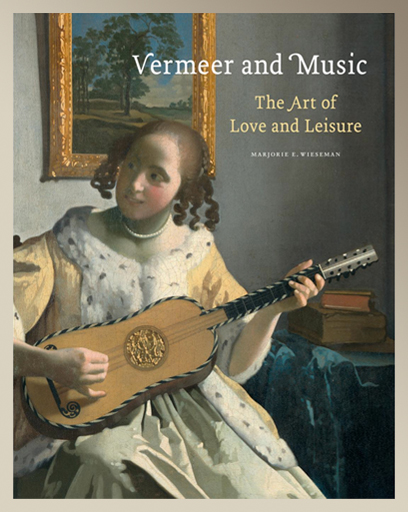 Vermeer and Music: The Art of Love and Leisure
---
The National Gallery, London
June 26 ? September 8, 2013
For the first time the National Gallery's two paintings by Vermeer, A Young Woman standing at a Virginal and A Young Woman seated at a Virginal are brought together with Vermeer's Guitar Player, which is currently on exceptional loan from the Iveagh Bequest, Kenwood House.
Music was one of the most popular themes in Dutch painting, and carried many diverse associations. In portraits, a musical instrument or songbook might suggest the education or social position of the sitter; in scenes of everyday life, it might act as a metaphor for harmony, or a symbol of transience.
The exhibition displays 17th-century virginals (a type of harpsichord), guitars and lutes alongside the paintings to offer unique insights into the painters' choice of instruments, and the difference between the real instruments and the way in which the painters chose to represent them.
(From the website)

http://www.nationalgallery.org.uk/whats-on/exhibitions/vermeer-and-music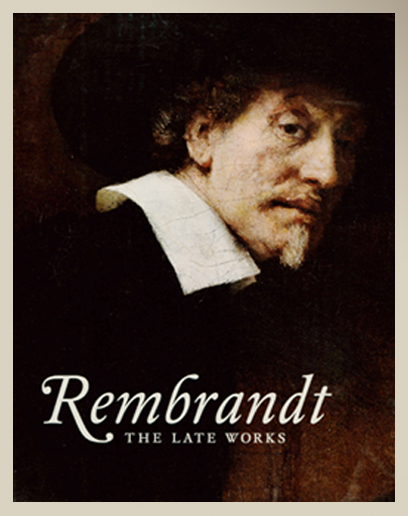 Rembrandt: The Late Works
---
The National Gallery, London
October 15, 2014 ? January 18, 2015
Having already suffered the early loss of his wife and three of their children, Rembrandt's later years were burdened with bankruptcy, acrimonious legal proceedings with a former lover, and the loss of his common-law wife and only remaining son. However, far from diminishing as he aged, Rembrandt's creativity gathered new energy.
From the 1650s until his death in 1669, Rembrandt pursued an artistic style that was expressive and radical. His bold manipulation of printing and painting techniques and progressive interpretations of traditional subjects inspired generations of artists, earning him a reputation as the greatest master of the Dutch Golden Age.
Through famous masterpieces and rare drawings and prints, 'The Late Works' examines the themes that preoccupied Rembrandt as he grew older: self-scrutiny, experimentation, light, observation of everyday life and even other artists' works; as well as expressions of intimacy, contemplation, conflict and reconciliation.
(From the website).
http://www.nationalgallery.org.uk/rembrandt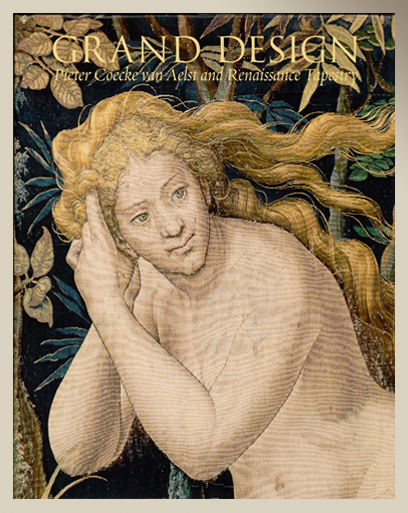 Grand Design: Pieter Coecke van Aelst and Renaissance Tapestry
---
The Metropolitan Museum of Art, New York
October 8, 2014 - January 11, 2015
This international loan exhibition explores the achievements of the great northern Renaissance master Pieter Coecke van Aelst (1502?1550). As the impressive body of his surviving drawings makes clear, Coecke was a master designer, devising projects across media, from tapestry series, to panel paintings, prints, stained glass, and goldsmith's work. The exhibition unites nineteen of the grand tapestries he designed, woven in the great workshops of Brussels for collectors from Emperor Charles V, France's Francois Ier, and Henry VIII of England, to Cosimo de Medici, juxtaposed with a selection of his panel paintings, including a monumental triptych, and more than thirty drawings and prints. Coecke was also the translator and editor of influential Italian architectural treatises that are included in the exhibition. In the midst of this productivity, Coecke also traveled extensively, and among the exhibits is the fascinating woodcut frieze he designed, over fourteen feet in length, recording his experiences in Constantinople.
(From the website)
http://www.metmuseum.org/exhibitions/listings/2014/grand-design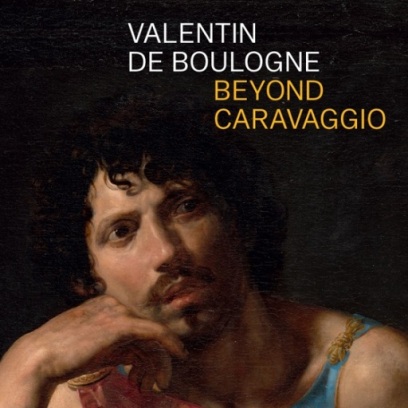 Valentin de Boulogne: Beyond Caravaggio
---
The Metropolitan Museum of Art, New York
October 7, 2016 - January 22, 2017
The greatest French follower of Caravaggio (1571-1610), Valentin de Boulogne (1591-1632) was also one of the outstanding artists in 17th-century Europe. In the years following Caravaggio's death, he emerged as one of the most original protagonists of the new, naturalistic painting.
This is the first monographic exhibition devoted to Valentin, who is little known because his career was short-lived-he died at age 41-and his works are so rare. Around 60 paintings by Valentin survived, and this exhibition brings together 45 of them, with works coming from Rome, Vienna, Munich, Madrid, London, and Paris. Exceptionally, the Musee du Louvre, which possesses the most important and extensive body of Valentin's works, is lending all of its paintings by the artist.
Although he is not well known to the general public, Valentin has long been admired by those with a passion for Caravaggesque painting. His work was a reference point for the great realists of the 19th century, from Courbet to Manet, and his startlingly vibrant staging of dramatic events and the deep humanity of his figures, who seem touched by a pervasive melancholy, make his work unforgettable.
(From the website)
http://http://www.metmuseum.org/exhibitions/listings/2016/valentin-de-boulogne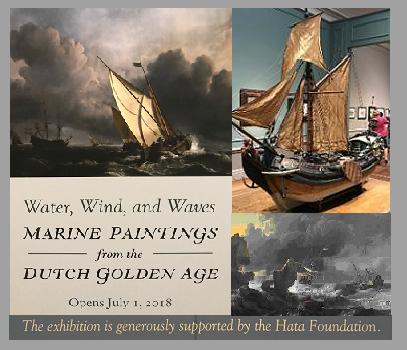 Water, Wind, and Waves: Marine Paintings from the Dutch Golden Age
---
National Gallery of Art, Washington
July 1, 2018 - November 25, 2018.
We are supporting the exhibition Water, Wind, and Waves: Marine Paintings from the Dutch Golden Age, which will be held at the National Gallery of Art in Washington from July 1, 2018 until November 25, 2018. We would also like to write a short note to show our appreciation to our long-time friend, Dr. Arthur K. Wheelock, who has just announced his retirement from the National Gallery of Art in Washington in May 2018. We have mounted several very successful exhibitions together including the Communication: Visualizing the Human Connection in the Age of Vermeer in 2011 and we are currently organizing the Making the Difference: Vermeer and The Dutch Art that will open in Tokyo in October 2018. We are sad to see him leave the National Gallery of Art but we wish him all the best in the future endeavors.

https://www.nga.gov/exhibitions/2018/water-wind-and-waves.html